Golden Milk Latte Non Dairy Non Caffeinated 8 oz
Sale price
$40.00
Regular price
Golden Milk Latte (Powder)! VEGAN + KETO Friendly. Gluten Free. No Dairy, No Sugar, No Additives. 
Super Food Ingredients: Organic Turmeric, Organic Ginger, and Organic Vietnamese Cinnamon.
Scientifically Proven Benefits: Body Wide Inflammation, Joint Pains, Aches, Arthritis , Brain Fog, Improved Brain Function, Migraines, Lower Risk of Heart Disease!
How To Enjoy: Shake Or Stir Firmly, 1/2-1 TSP Per 8-16 OZ Cup. Teas, Dairy, Coffee, Protein & Smoothie, Oatmeal, Yogurt. Horchata Recipe: 4 TSP In 64 OZ Carton of Sweet Vanilla Almond Milk, Close, Shake, Refrigerate, Or 1/2 TSP Per 8 oz Cup.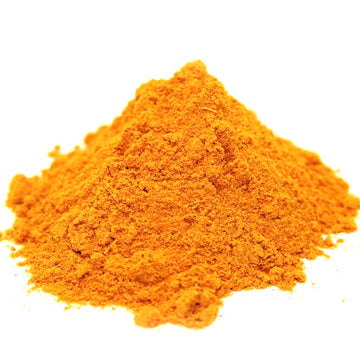 Golden Milk Latte Non Dairy Non Caffeinated 8 oz
Sale price
$40.00
Regular price